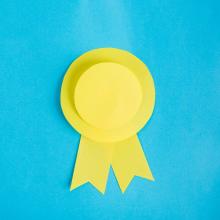 2022 saw the approval of two important projects that will continue to build on the momentum of INMS and further support sustainable nitrogen management. These projects were championed by members of the INMS network, Dr Baoijing Gu (China) and Dr Kentaro Hayashi (Japan) respectively.
Both projects will contribute to the goals outlined in INMS by promoting science informed policy and an integrated solution to nitrogen (N) pollution, as they continue to deepen our knowledge of the interconnected effects of reactive nitrogen.
Managing agricultural nitrogen for synergies of UN 2030 Sustainable Development Goals
This project is a collaboration between scientist in East Asia and Africa to identify synergistic mechanisms between agricultural nitrogen management and the UN 2030 SDGs, explore what measures different regions should take to address food security, environmental and climate threats, to reduce country-scale imbalances, and provide policy support for the UN Environment Programme's Sustainable Nitrogen Management Resolution (UNEP/EA.5/Res.2).
This project will leverage the differentiated research in China and Africa resulting from the diversity in their agricultural nitrogen use, social development stages, agricultural management measures and research focuses, which provides good complementarity for cooperation to achieve synergistic development of SDGs. Such disparities in research can provide lessons for both sides and contribute eliminate inequities in nitrogen use between nations.
This project will run from January 2023 to December 2027 with a budget of around 420,000 USD, plus contribution in kind from IITA estimated at 500,000 USD. Key members of the project include partners from the INMS network and partnering organisations such as Zhejiang University, International Institute of Tropical Agriculture (IITA), The Consultative Group on International Agricultural Research (CGIAR), The Chinese Academy of Science (CAS) and the Coordinating Body on the Seas of East Asia (COBSEA) UNEP.
Read more here:
Nitrogen input to the food system as fertilizer induces a variety of environmental impacts threatening the health of humans and nature (Hayashi; Research Institute for Humanity and Nature).
Sustai-N-able: Towards Sustainable Nitrogen Use Connecting Human Society and Nature
With nitrogen (N) both providing great benefits to humanity as fertilizer and threatening human and ecosystem health through losses of reactive N to the environment, this project seeks to introduce new knowledge to achieve the "futurability" of our N use by resolving the nitrogen issue in order for future generations to inherit food equity and healthy ecosystems.
Project research will design a transdisciplinary framework to evaluate the benefits and threats of N use and the effects of specific control measures, including behavioural change, that can address the N issue in sustainable food systems. This framework will also support decision making based on scientific knowledge of the driver-pressure-state-impact-response relationships of the nitrogen issue.
Additional goals of the project include promoting recognition of the nitrogen issue by the creation of narratives with stakeholders and future planning of sustainable nitrogen use with domestic and international stakeholders using the Future Design approach
Sustai-N-able will run from April 2022 to March 2028 with funding of 266 million JPY (around 1.9 million USD). Key members of the project include partners from the INMS network and partnering organisations such as the International Nitrogen Initiative (INI), Kyoto University, and the National Institute for Environmental Studies (NIES).