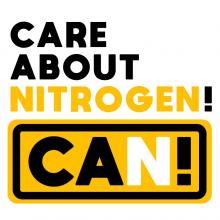 INMS is this week celebrating the first anniversary of the Colombo Declaration on Sustainable Nitrogen Management, which falls on the 75th Anniversary of the United Nations – UN Day 2020, this Saturday 24 October.
Throughout this week, we have been running a mix of videos and other messages in social media via @TowardsINMS on Twitter. At the heart of the celebration is newly released footage from the World Premiere of the Nitrogen Song by Grammy® Award Winner Ricky Kej.
We are pleased that the vital work on nitrogen is accelerating apace through all our collaborations across INMS. Together with our partners UNEP, GEF, the GCRF South Asian Nitrogen Hub and INI, we are moving forward with the UN Global Campaign on Sustainable Nitrogen Management. But we also recognize the need to reach out more widely with the public and civil society!
Our celebration therefore includes launching a new entry to the social media world, as we join Instagram. The new account is called "Care About Nitrogen!" or CAN! for short. CAN!, hosted by UKCEH and the University of Edinburgh, is a partnership that we expect to grow, as we reach out to develop the global conversation about nitrogen!